You must allow cookies and JavaScript for a proper shopping experience.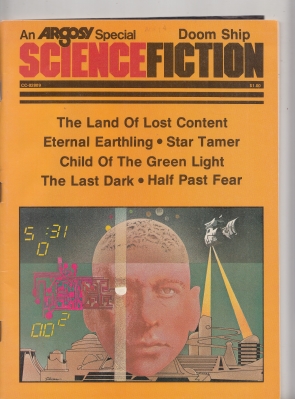 Price: £5.00
Publisher: Popular Publications: NY. : 1977.
Edition: First edition (& 1st printing).
Seller ID: 49704
Binding: Magazine.
Condition: Near fine (NF) copy, several small tears near staples.
---
One of several ''specials'' issued in the late 1970s, none numbered or sequenced. ''A deceptively titled pulp reprint magazine; in spite of its tie-in with Argosy none of the stories had originally appeared in that magazine'' - Science Fiction, Fantasy, & Weird Fiction Magazine Index: 1890-2006+, A Checklist of Magazine Titles and Issues Indexed, by Stephen T. Miller & William G. Contento.
View More...