You must allow cookies and JavaScript for a proper shopping experience.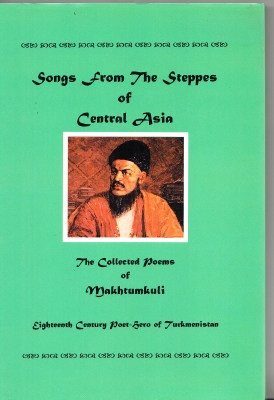 Price: £40.00
Publisher: Society of Friends of Makhtumkuli: Caversham, UK. : 1995.
Edition: First edition (& 1st printing).
Inscription: Signed
Seller ID: 52976
Binding: Hardcover.
Condition: Fine copy in a fine dustjacket (as new).
---
Selection of 40 poems ''translated by Youssef Azemoun & Peter Hughes to provide the English texts on which Brian Aldiss's subsequent versifications have been based''. INSCRIBED AND SIGNED BY BRIAN ALDISS/''to Don, who knows where Ashkhabab is! Best regards Brian Aldiss '96''.
View More...