You must allow cookies and JavaScript for a proper shopping experience.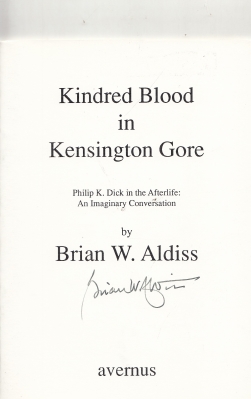 Price: £25.00
Publisher: Avernus: London. : 1992.
Edition: First edition (& 1st printing).
Inscription: Signed
Seller ID: 49971
Binding: Stapled wrappers.
Condition: Fine (as new) copy.
---
28 page booklet. Short play, subtitled 'Philip K. Dick In The Afterlife: An Imaginary Conversation', first performed at the PKD Celebration one day Convention held in the UK in 1991, SIGNED BY THE AUTHOR.
View More...