You must allow cookies and JavaScript for a proper shopping experience.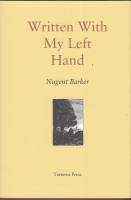 Price: £40.00
Publisher: Tartarus Press: North Yorkshire. : 2014.
Edition: Second printing.
Seller ID: 37455
ISBN-13: 9781905784677
Binding: Hardcover.
Condition: Fine copy in a fine dustjacket (as new).
---
The author's collection of twenty-one macabre, humour and fantasy stories, first published in 1951: the first Tartarus Press printing was in 2002, with a new introduction by Douglas A. Anderson and Bibliographical Notes. This 2nd Tartarus Press printing is from 2014.
View More...