You must allow cookies and JavaScript for a proper shopping experience.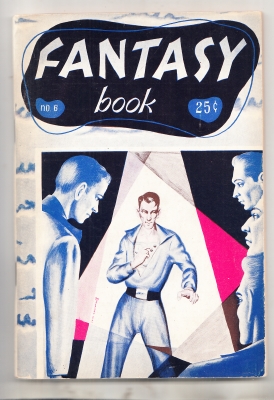 Price: £10.00
Publisher: Fantasy Publishing Co. Inc.: Los Angeles. : 1950.
Edition: First edition.
Seller ID: 04171
Binding: Stapled pictorial wrappers.
Condition: Page edges browning, a VG+ copy.
---
Sixth issue: fantasy magazine edited by William Crawford. Eight issues published 1947 - 1951, varying editions exist of each issue - subscriber's, collectors and newstand. Contains ''Scanners Live In Vain'' by Cordwainer Smith (with cover illustrating the story by Jack Gaughan). This is small. Digest-sized (18cm x 12.5cm) and priced 25c.''bedsheet-format for two issues, then various digest-size formats. eight issues July 1947 - Jan 1951; irregular. Published by Fantasy Publishing Company Inc.; ed Garrett Ford (pseudonym of William L. Crawford). Fantasy Book was generally an undistinguished ...
View More...