You must allow cookies and JavaScript for a proper shopping experience.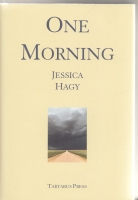 Price: £40.00
Publisher: Tartarus Press: North Yorkshire. : 2020.
Edition: First edition (& 1st printing).
Seller ID: 47773
ISBN-13: 9781912586264
Binding: Hardcover.
Condition: Fine copy in a fine dustjacket (as new).
---
Weird ''gothic novel that tells the story of Gour Borough, Pennsylvania via the subjective and interwoven perspectives of twelve women who live there - a middle-aged taxidermist who indulges in arson.; an ailing hostage; a mother who stopped searching for her lost child; a disoriented shepherdess; a feral tween huntress; an exhausted wife with a secret bank account; an innocent girl with a bounty on her head; an untethered orphan; a gleefully passive murderer; an underemployed geologist; a scheming hotel proprietor in a ghoulish costume; a teenager with a dead pen pal. Taking place over a sin...
View More...