You must allow cookies and JavaScript for a proper shopping experience.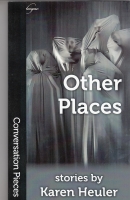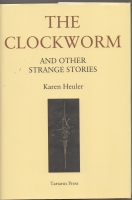 Price: £40.00
Publisher: Tartarus Press: North Yorkshire. : 2018.
Edition: First edition (& 1st printing).
Seller ID: 45040
ISBN-13: 9781912586103
Binding: Hardcover.
Condition: Fine copy in a fine dustjacket (as new).
---
Collects 19 weird stories, six published here for the first time: ''Heuler?s voice is refreshingly original, and readers will find these stories remarkably inventive and brimming with ideas not found anywhere else in contemporary fantasy fiction'' (Publishers Weekly). Limited to 300 hardcover copies.''you find you?re just one of many copies being generated by a 3-D printer, or hear that the earth is the subject of a rather cheerful invasion. Whatever the trouble, you still have to find your way. Playful, sober, profound and profane, the characters in Karen Heuler?s stories may build bridges ...
View More...