You must allow cookies and JavaScript for a proper shopping experience.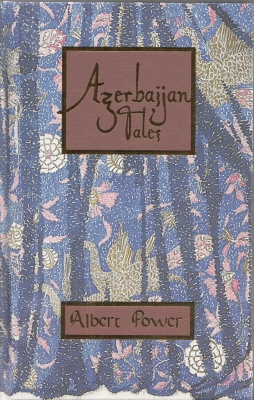 Price: £36.00
Publisher: Egaeus Press: UK. : 2021.
Edition: First edition (& 1st printing).
Seller ID: 50820
ISBN-13: 9781838396015
Binding: Hardcover.
Condition: Fine copy in pictorial boards, as issued without dustjacket (as new)..
---
254 pages. Collects three long decadent tales, ''Matinee in Baku'' (a revision of ''Mad Matinee In Baku'' which had appeared earlier in 2010 in a 100-copy limited hardcover), The Pit-Crypts Of Kish''and ''The Sanatorium At Chakhirshirincelo'', plus a short poem ''Sigh For A Song Unsung'': 260 copies printed.''Land of liminality and the illusions of the east, of flammiferous spirituality and earth-spewn fires, caught within the claw of communism. The Soviet Socialist Republic of Azerbaijan. Spectral retribution for attempted unmentionable sin in the Old City of Baku; the horror of a millennia...
View More...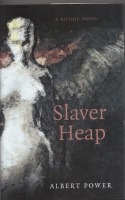 Price: £15.00
Publisher: Obelisk House: Dublin. : 2016.
Edition: Reprint.
Inscription: Signed
Seller ID: 41277
ISBN-13: 9780992984625
Binding: Hardcover.
Condition: Fine copy in a fine dustjacket (as new).
---
Gothic novel. First published by Sarob Press in 2013. SIGNED BY THE AUTHOR.''It is the Autumn of 1720, and the countryside of Ireland conceals a seething cauldron of discontent and ominous plotting. Aldebaran Matlock, a clerical student, accepts an invitation to a lonely country estate in Carlow. Here he tumbles in hopeless love and becomes reluctant key witness in a trial for murder. Afterwards, Aldebaran's world collapses in disarray as sinister influences lure him to a ''deep mire of sin''. What is the secret of the Skelochar, the witch-like activities in the Carlow house at dead of night...
View More...