You must allow cookies and JavaScript for a proper shopping experience.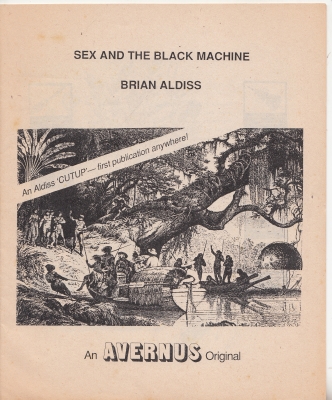 Price: £25.00
Publisher: Avernus Media: Old Headington, Oxford. : 1990.
Edition: First edition (& 1st printing).
Seller ID: 49688
Binding: Staplled magazine.
Condition: Fine (unread) copy.
---
24-page booklet (''An Aldiss 'CUTUP' - first publication anywhere!''), issued free with Interzone magazine no 38 (August 1990) which was a Brian Aldiss Special Issue. A montage of prose, poetry and illustrations. Very uncommon.
View More...