You must allow cookies and JavaScript for a proper shopping experience.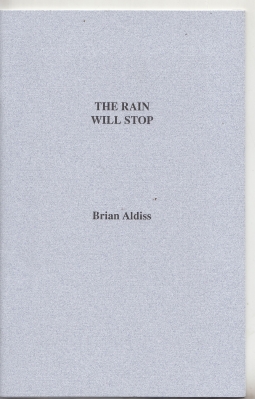 Price: £150.00
Publisher: The Pretentious Press: Rochester, MI. : 2000.
Edition: First edition (& 1st printing).
Seller ID: 50862
Binding: Stapled printed wrappers.
Condition: Fine (as new) copy in original mailing envelope.
---
20-page booklet, featuring the ''author's earliest surviving literay work including his own illustrations reproduced from his original notebook in 1942''. A very attractive item with a tipped-in b/w photo of Aldiss (aged 12) at the front and four further tipped-in colour plates. LIMITED EDITION: 85 copies printed all signed by the author. The 14th title from The Pretentious Press. SIGNED BY THE AUTHOR.
View More...