You must allow cookies and JavaScript for a proper shopping experience.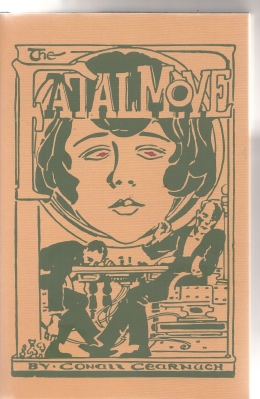 Price: £35.00
Publisher: Swan River Press: Dublin, Ireland. : 2021.
Edition: First edition (& 1st printing).
Seller ID: 50668
ISBN-13: 9781783800377
Binding: Hardcover.
Condition: Fine copy in a fine dustjacket (as new) with publicity postcard laid in and facsimile of the author's signature.
---
First published in 1923: ''written in Belfast and Bangor during the partition of Ireland, the six strange stories comprising Conall Cearnac'?s The Fatal Move are unusual documents of the time. 'Cearnach? was the pseudonym of F. W. O?Connell, a peculiar Protestant divine, linguist and Irish language scholar, oddball essayist, and early national broadcaster. His sole fiction collection showcases a wide scope: the conte cruel, the ghost story, the locked-room mystery, and the science-fictional satire. What unifies the stories is O?Connell?s playful, outward-looking perspective, inspired by his lo...
View More...