You must allow cookies and JavaScript for a proper shopping experience.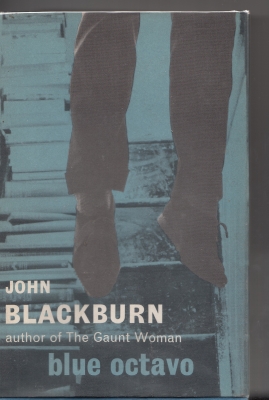 Price: £125.00
Publisher: Jonathan Cape: London. : 1963.
Edition: First edition (& 1st printing).
Seller ID: 38979
Binding: Hardcover.
Condition: Fine copy in an almost fine dustjacket with light dust-soiling to rear (white) panel.
---
Thriller, bibliomystery: ''they all wanted a copy of the blue octavo very badly and some of them died for it; one at least by torture. John Cain, a young book seller, wonders what is so special about the book''.''throughout Blackburn's more routine work, however, it is often the case that what seem to be sf plot devices on introduction turn out to be explicable in terms of contemporary science by the story's close, or are McGuffins like the atom-bomb conspiracy in The Face of the Lion. Though his use of sf situations is often ingenious, and though even his most straightforward novels are prone...
View More...