You must allow cookies and JavaScript for a proper shopping experience.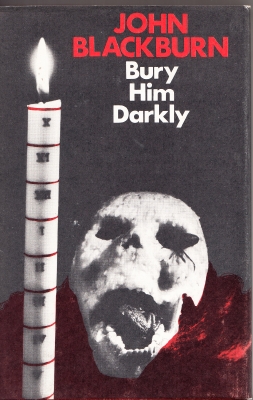 Price: £175.00
Publisher: Jonathan Cape: London. : 1969.
Edition: First edition (& 1st printing).
Seller ID: 19941
ISBN-13: 9780224615907
Binding: Hardcover.
Condition: Page edges a little browned, else a fine copy in a fine dustjacket but for a touch of edge wear.
---
SF thriller: ''''can best be described as a Da Vinci Code for the 1960s/70s with a general dollop of creepy horror moments. We have centuries old art mysteries, the search for the Holy Grail, an alien invasion, a sympathetic Nazi war criminal, a flame throwing Dean with a collection of war memorabilia, contracted IRA killers, a treasure hunt in a mysterious tomb full of mechanical traps and much much more'' (Holger Haase).''UK antiquarian book dealer and author, in many of whose novels a powerful ambience of Horror derives from a calculated use of material from several genres, including sf, of...
View More...