You must allow cookies and JavaScript for a proper shopping experience.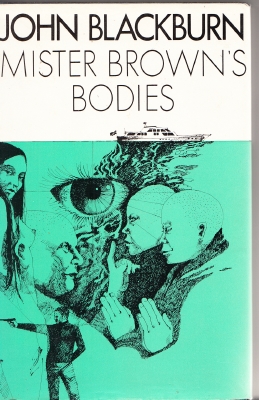 Price: £25.00
Publisher: Jonathan Cape: London. : 1975.
Edition: First edition (& 1st printing).
Seller ID: 10858
ISBN-13: 9780224011006
Binding: Hardcover.
Condition: Page edges a little browned, else a fine copy in an almost fine (bright pictorial, unfaded wraparound) dustjacket.
---
Thriller with horror elements.''UK writer and antiquarian book dealer, author of many novels whose ambience of horror derives from a calculated use of material from several genres, including sf. However, though his use of sf situations is often ingenious, and though even his most straightforward novels are prone to internal generic mutations from one form to another, it would be unduly stretching matters to describe the author as a genuine sf writer'' (John Clute/Encyclopedia of SF): ''adrift and starving in a life-raft off the coast of Africa, Bill Easter and his corpulent side-kick Peggy Te...
View More...